Looking for your new Liftmaster garage door opener? If you are tired of dealing with your old garage door opener, Liftmaster has the the best solution for your needs.
Liftmaster has been the number one choice when it comes to up to date garage door openers. Liftmaster Openers Chicago has a great variety of options that will give you exactly what you need to lift your garage door. No matter the size or weight of your door, there is always an automatic opener for your needs.
What Types of Opener does Liftmaster Offer
We have classified openers based on the type of drive they use to operate your door. The drives are divided as follows:
Liftmaster Openers ChicagoBelt Drive
Belt driven garage door openers use a belt instead of a chain to move your door. In terms of noise, belt driven openers are much quieter compared to chain driven openers. This makes them ideal for attached garages, however they are a bit more expensive.
Not sure the belt drive will last? Well hear this: Liftmaster offers lifetime warranty on the actual belt. This means that if your belt ever breaks, all you have to do is call Liftmaster and they will send you a new belt. To add insurance, in my long time experience as a garage door opener expert, I have no seen a broken belt.
Liftmaster Openers Chicago Chain Drive
This kind of garage door opener is the most common. As the name implies, it involves using a chain to pull (or push) a trolley that moves your door up and down. Chain drives are affordable and extremely reliable as well. A main drawback however is that they can be a bit noisy, so these are often best suited for a detached garage. Your Liftmaster chain drive is a perfect choice for homes that have the garage door facing the alley or better said, garages that are detached from your house.
Liftmaster Openers Chicago Jack Shaft or Wall Mount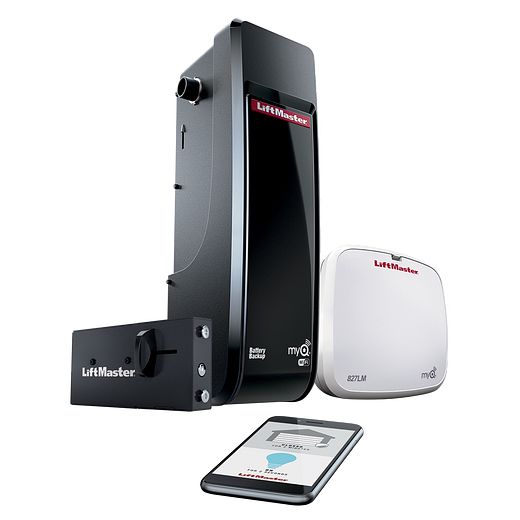 Forget the annoying bar across your ceiling and say hi to the wall-mount garage door operators. LiftMaster wall-mount garage door openers mount on the wall next to the garage door, freeing up the space overhead and opening up the possibilities to maximize your garage space.
Liftmaster Belt Drive Openers Chicago
Liftmaster Video Camara 85503
This unit is the newest Garage Door Opener From Listmaster. This is a top notch unit that will give you the greatest number of uptodate features that will impress your all your neighbors.
Liftmaster 8550WLB opener Chicago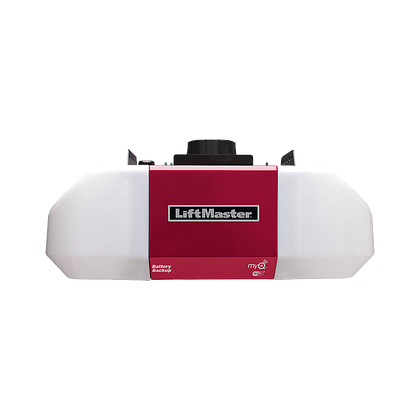 This Liftmaster 8550 is another belt drive garage door opener that will look and work wonders in your garage. Feature reach, powerful and reliable opener that will be in your garage for many years to come
Liftmaster WLED Chicago
Liftmaster 8355W
This is a fresh and cool looking Liftmaster belt drive garage door opener. This belt drive is a medium of the pack openers that will give your garage a nice and sleek looking while providing a reliable and quiet operation.
Lift Chain Drive Chain Drive
Now let's get into the chain drive openers. These units work great for garages that are detached or away from the house. As far as cost, you save a but more on chain drive openers than the counter part belt or wall mount. They are also reliable and can lift practically any residential garage door.
Liftmaster 8165W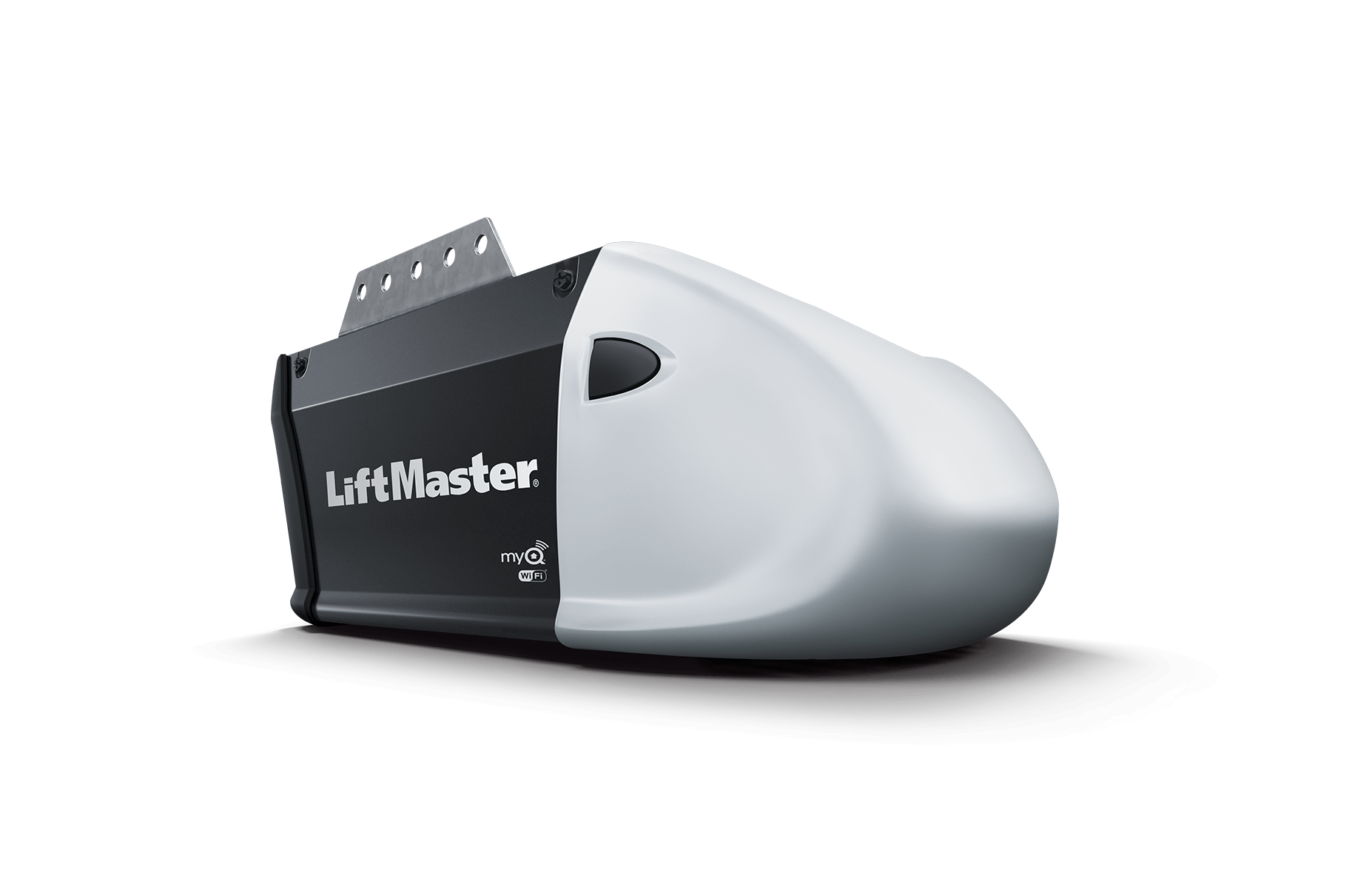 This Liftmaster garage door opener is a contractor series. It's the most basic Liftmaster that will give you reliability without leaving a hole in your packet. It's simple, reliable, and from a brand that will have your back for the many years to come.
Liftmaster 8587W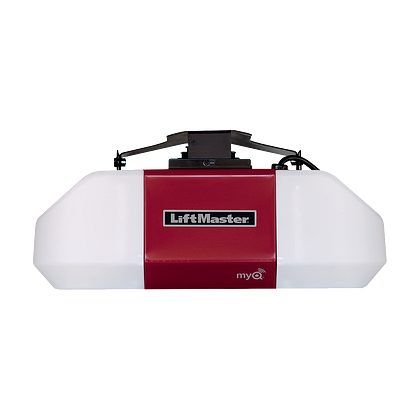 This Liftmaster chain drive opener features a powerful 3/4 hp motor that will pick up garage doors that other brands don't. It is intended for use on bigger and heavier garage doors including oversize or wood.
Liftmaster 8365W Chicago
Contractor Series Liftmaster 8165 1/2 HP AC Chain Drive Garage Door Opener
.This Contractor Series Garage Door Opener is the ideal choice for value and reliability. Its durable 1/2 HP motor combined with an industrial-strength chain drive provide smooth, steady performance year after year.
Listmaster Jack Shaft
Liftmaster Jack Shaft 8500W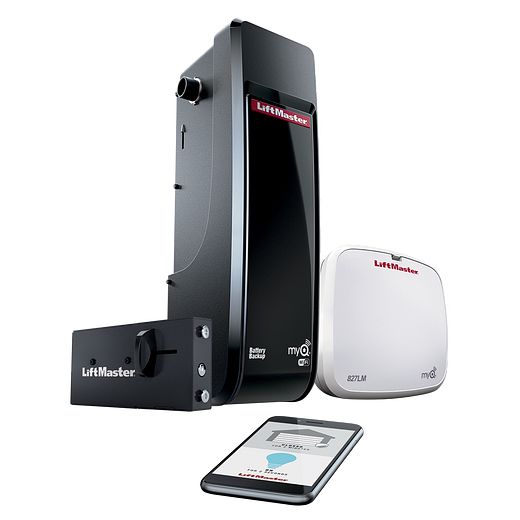 Top of the line and updated Jack Shaft wall mount by Liftmaster. This opener will give you all you look for in an updated and efficient opener. Since it is designed to mount on the wall, it is a perfect option to those homes with reduced ceiling space.
Liftmaster Jack Shaft 8500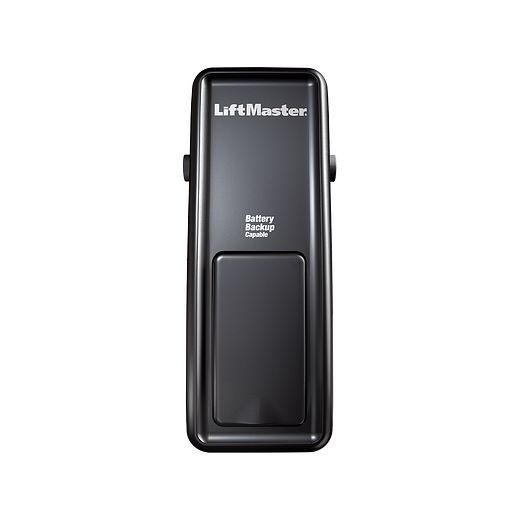 This wall-mount liftmaster will save you the bar across your ceiling. It is mounted right besides the top of your garage door. It is a convenient option for those garages that don't have the ceiling space for the running rail or for someone who just like to do things different.
I hope you have found the prefect garage door opener that fit for your garage door needs. There are also other brands out there such as Chamberlain, or Genie but as of now, we strongly recommend this brand when thinking about your next garage door opener replacement. Looking for garage door opener in Chicago?